Some Christmas pictures that pretty much sum up my holiday: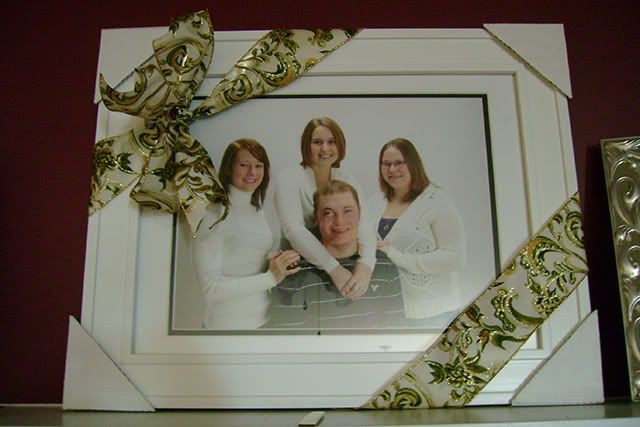 The portrait we got done for mom; she cried.  After she noticed it, which only took an hour.  So observant.  (I'm in the middle, the guy is my husband.)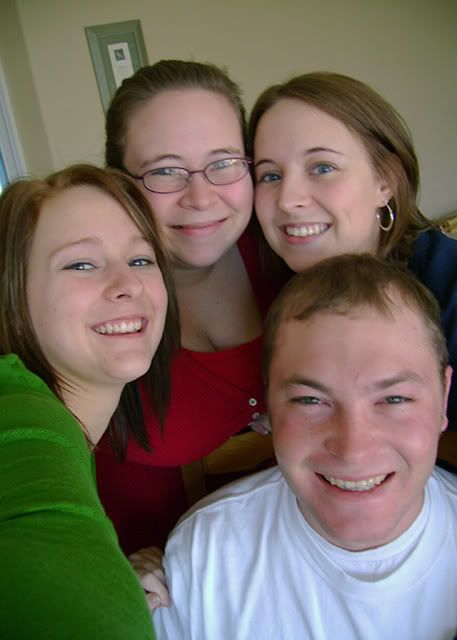 Self-portrait taken during Christmas breakfast.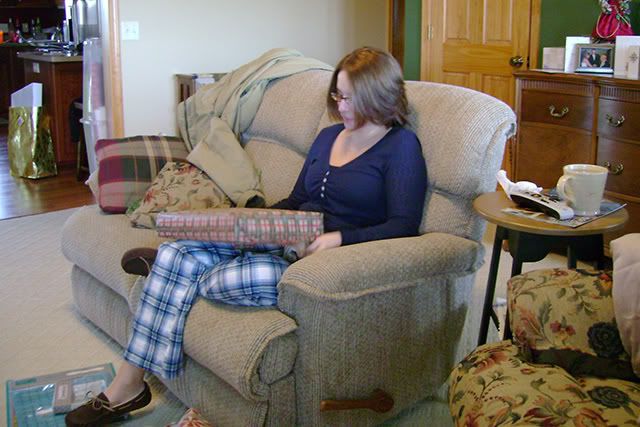 Opening gifts from my husband on Christmas morning.  I love Christmas morning.  Notice the pajamas.  They stayed on until 3:45 in the afternoon.
I really do love my jammies.