Backtracking a little bit today.
Phillip has been getting up so early to go hunting!  He snapped these photos last week, when he got up at 3:30 to go goose hunting with some friends.
Craziness.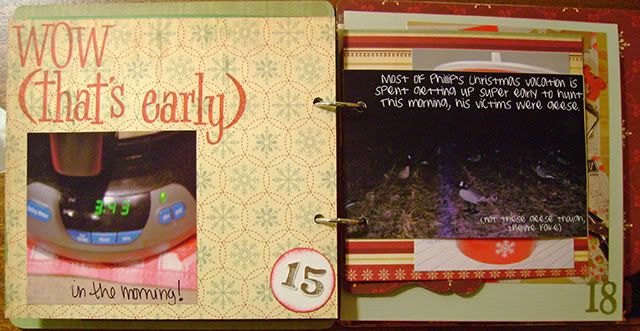 I started to write on this pic with my Signo pen.  It totally crapped out on me, but then I realized, "Hey, I can totally do this in PSE!"
Looks better anyway!  I think I'm going to start doing this more.