Caught up.  Sort of.
December 11th
Wrapping presents to stick under the tree.  I'd like to make tags for them, but I'm not sure I'll have the time.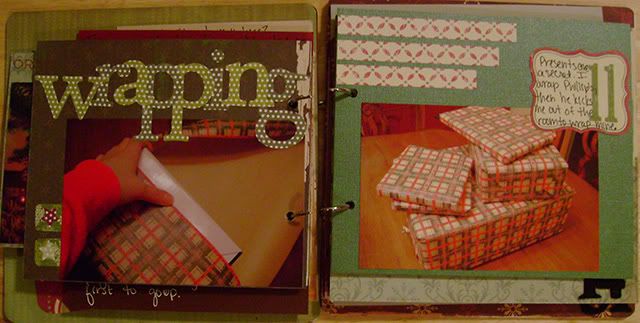 December 12th
Fires in our fireplace.  So cozy.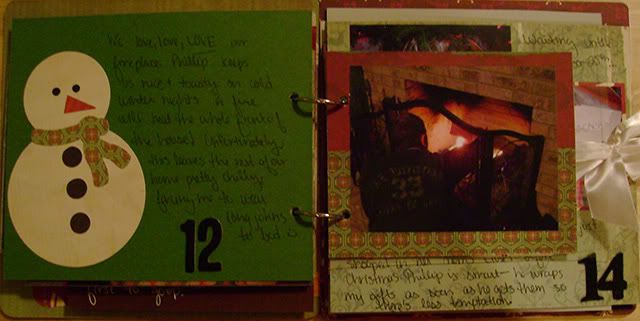 December 13th
2nd Annual Holiday Shindig.  Fun for all.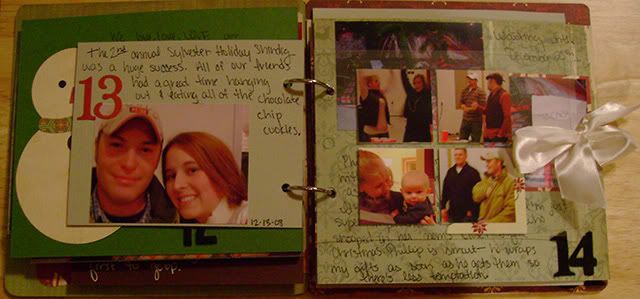 I used an acrylic album piece for the right-hand side, repeating the same pattern on the back.  I ended up with three pages for this day.
December 14th
I'm so impatient when it comes to knowing what I am getting for Christmas.  Frustrates Phillip so much.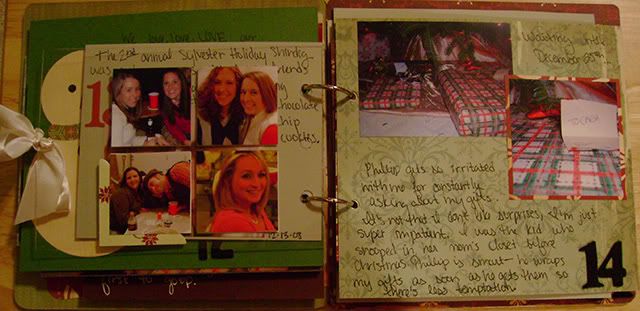 OK, getting there!  Got 4 days done tonight, so hopefully I'll be able to work a few more in tomorrow.  I also need to finish up my Christmas shopping at some point.