This month the challenge was to "build" a floral embellishment.  The point was to do something OTHER than Christmas, but I couldn't resist pulling out PTI's Merry & Bright set just one more time.
I really liked this set because I thought that the geometrical trees could be used for lots of other purposes.
Like making a flower. :)
I started out by stamping the striped tree twelve times in Summer Sunrise ink on Lemon Tart paper.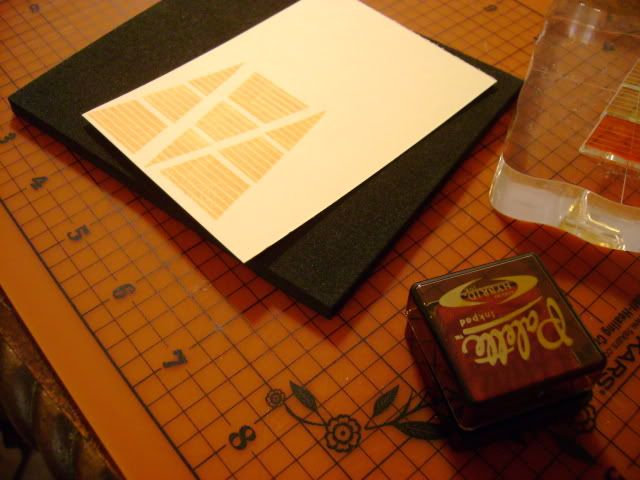 I trimmed six of the trees at about the third stripe in to make them just a tad shorter.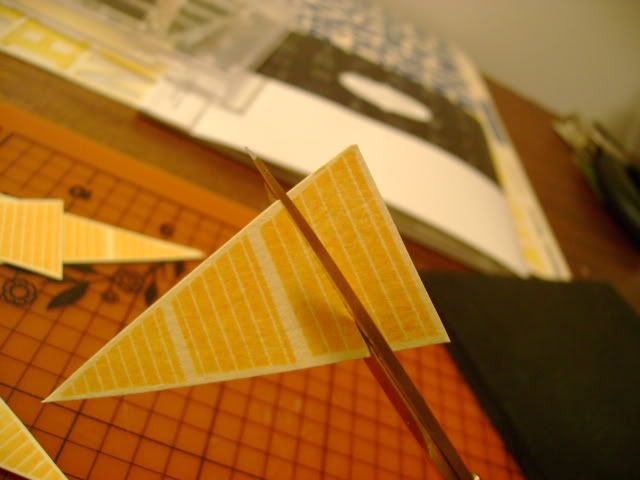 Then I attached the trees in pairs, "fat ends" together.  I layered the trees to form what oddly resembled a Christmas tree star.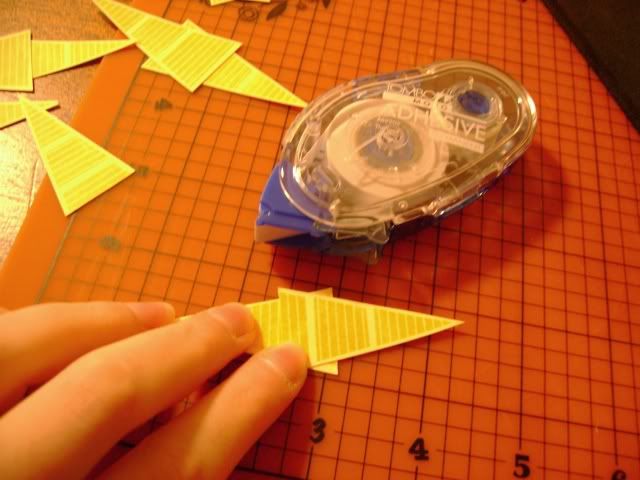 I rounded the points with detail scissors to give my "star" a more floral look.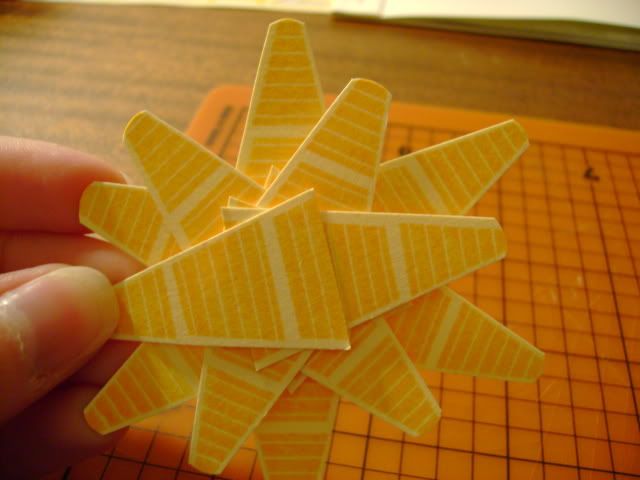 I then punched a circle out of Lemon Tart cardstock for my flower center.  I layered the circle under a clear button attached with glitter glue.  I added the flower to my Summer Sunrise card base under a PTI white layer stamped with Polka Dot Basics (in Lemon Tart) and a layer of Lemon Tart cardstock.
I also added a strip of Summer Sunrise satin ribbon.
The final touch was a stem cut from Ripe Avocado cardstock and the "celebrate" sentiment from Wedding Day stamped in Summer Sunrise.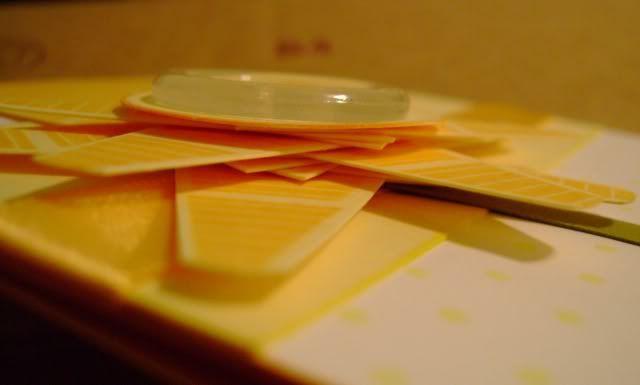 Close-up of the flower embellishment.  I like this card.  Pretty simple, but it uses a stamp set in an unexpected way, which I love!
(I'm thinking about adding leaves to the stem.  Any thoughts?)