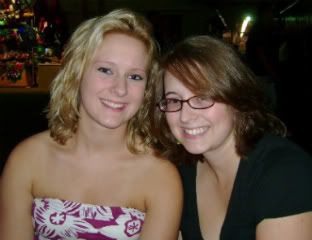 Today I'm grateful for my sisters and little surprises.

My youngest sister is currently on a school trip in Massachusetts. I normally don't hear from her unless I call her, mostly because she's 17 and has more important things to do than call her big sis.
But today, out of the blue, she calls to find out if I would like her to pick up something for me on her trip. So sweet, right? She is at the age where she can be thoughtless, selfish, and completely unbearable. But then she does something like call because she was thinking about me, and I know that she's going to turn out alright. We're all three going to be alright, despite some trying times right now. We are slowly learning to play the hand we have been dealt and living our lives for ourselves.
Makes me feel good about family.